COP26: Government Leaders Meet to Shape the Future of Our Planet
World leaders gathered in Glasgow, Scotland to reach agreements on how to combat climate change.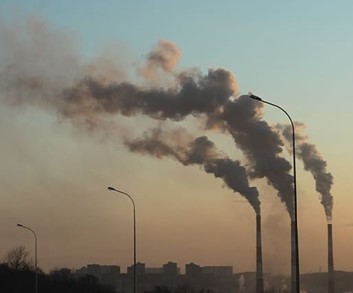 "People are dying! This is serious! This should not be a partisan issue!" Congresswoman Alexandria Ocasio-Cortez said in a passionate speech on the US House floor, as reported by CNN.
Ocasio-Cortez's words echo the sentiments of many environmentalists and concerned citizens who fear for their future in a world facing climate change. Data paints a view of the increasing severity of climate change and its effects.
Since 1960, the global average surface temperature has risen by nearly 1 degree C, and scientists warn the changes are exponential and will only continue to occur more rapidly. Rising temperatures are melting the polar ice caps and raising sea levels, creating optimal conditions for wildfires in places like California and Australia and causing acute water shortages in parts of the world.
As leaders gathered at the COP26 climate conference in Glasgow, Scotland, these past weeks, the global climate crisis and the plights of vulnerable nations were on full display for the world to see.
Our attitudes towards climate change are influenced by the effects we experience.
While climate change affects everyone in one way or another, there are undoubtedly people who have borne the brunt of its effects. Residents of California, for example, continue to face a severe water crisis and deadly wildfires. As a coastal state, California will feel the effects of rising sea levels. 
Lewis IB Environmental Sciences teacher Rachel Claussen explained how California's biomes contribute to its severe weather events. "California has a lot of dry climate even though it's really close to the water, and that's what's leading to a lot of those wildfires. There's just not a lot of rainfall. There is also a lot of water being used to grow crops over in California, so there's just a combination of issues," Claussen said.
While the United States is considered behind in climate change policy, California has sent numerous proponents of climate change legislation to the US Congress.  
However, many countries and regions are not feeling the same sense of urgency. Norway, a country that owes much of its wealth to oil, has seen voters choose to continue offshore drilling past 2050, a critical deadline in the fight against climate change, according to the United Nations. Former Prime Minister Erna Solberg, who only left office a month ago, defended the exportation of fossil fuels to the BBC, saying that while they may be exporting fossil fuels, they are not burning them. For a country whose glaciers are melting, it is a shocking position, but not a surprising one considering what made the Nordic nation rich.
Island nations, such as Micronesia, Tuvalu, and the Maldives, are among the areas facing the most devastating effects. The foreign minister of the Maldives Abdulla Shahid told Reuters that by the time financing for preventative measures such as seawalls could be obtained, "we may be underwater." 
Countries and regions that are most vulnerable to the effects of rising sea levels suffered a massive defeat at COP26 when the final agreement, concerning fossil fuels and greenhouse gas emissions, had its language changed from "phase out" to "phase down" to appease negotiators from India and China.
A delegate for the Marshall Islands at the conference, Kathy Jetn̄il-Kijiner, outlined the stakes for her country, as reported by the BBC. "The difference between 1.5 degrees C and 2 degrees C is the difference between being above water and underwater for us," Jetn̄il-Kijiner said.
As the change was agreed upon by mediators from the United States and the European Union, COP26 President Alok Sharma, a British MP and cabinet official, was seen crying on camera and later said that the conference has once again failed to protect the most vulnerable countries.
The countries that are in play
One country central to stopping global climate change is China. The country produces the world's highest amount of emissions, according to worldpopulationreview.com. China has pledged to be carbon neutral by 2060 and has invested in renewable energy.  But its investments in green energy are slowing significantly and it is relying on fossil fuels to continue satisfying its energy needs, which is worrying experts that China's emissions might not level off, or hit a peak level, by 2030, as outlined by a Yale study.
Of the world's top ten emission producing countries, many are not equipped with the infrastructure required to tackle climate change or have governments that are unable to or unwilling to move forward with climate change mitigation measures. Two major carbon emitters, the US and UK, face an uphill political battle to aid in the fight against climate change. In the US, climate change legislation has repeatedly been stalled by a Senate tactic called the Filibuster, while in the UK, the ruling Tories, who face allegations of corruption and rolling back human rights protections, have suggested pushing back the country's climate targets.
Claussen explained the reasoning behind hesitancy to take action on the crisis. "All of those [efforts to combat climate change] are expensive. In a lot of developing nations that are trying to be more economically developed, it's a race on economics and making competitive markets globally. China, India, Brazil,… all those places aren't going to want to stop polluting because they want to be globally relevant," Claussen said.
Ahead of COP26, climate activists had been demanding that countries make major commitments such as hitting net zero by 2050 and leveling off by 2030. Claussen offered her take on the importance and rigidness of the current deadlines. "All [goals] are really important to make change, and try to make the world average global temperature not continue to rise as fast. Any change is good change to help make climate change less drastic, but climate change is going to happen; it is just about how dramatic the weather and extreme weather is going to get," Claussen said.
It still remains to be seen whether COP26's chief accomplishments–a deforestation ban taking effect in 2030 and the fossil fuels emissions deal–will prove to be positive flashpoints of human compromise to overcome challenges or as a fraction of what could have been.