Second Story is there to help
Lee's Social Worker connects students in need to community organizations.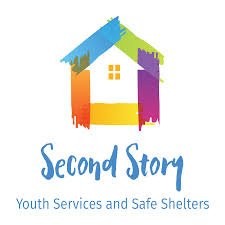 Lee High School has many students struggling to complete their studies towards graduation because of their financial status and all the obstacles that they may have. Lee High School's social worker Marcella Fulmore connects students with community organizations that support student's needs. One such organization is Second Story.
First of all, let's clarify what "Second Story" is. This program is a non-profit that offers four support programs: Second Story for Teens in Crisis for 13-17 year old, for Young Mothers (ages 16-22), for Homeless Youth ages 18-24, and the Community program–a neighborhood-based drop-in center. Each person's circumstance is different, and Second Story's case management must meet the needs of a diverse population.
Some students are already living on their own when they meet with Mrs. Fulmore. She introduces them to the idea of receiving help from the Homeless Youth program. Often students are not living on the street, but they are not living with parents and are responsible for paying rent while working jobs and attending high school full-time.
The student does not need to meet many requirements to get into this program. As long as the student's attendance is good and the grades are satisfactory, Lee and Second Story work together to help the student receive services to complete high school. Students complete the application and go through an intake assessment before getting accepted into the program.
Second Story helps fund the student with economic resources totaling 30% of their rent based on their income. To receive funding, the student submits paystubs to the case manager assigned to him or her. The case manager and student meet once a month to discuss how classes are going and if school is going better or the same as before. If things are going badly for the student, the case manager helps problem-solve and provide support in any way possible. Second Story also helps the student socially.
Clearly, each student's circumstances are different, and Second Story's case management must meet the needs of a diverse population.
Finally, once you are in Second Story, you can receive all kinds of help. If you are originally from outside of the United States, they help you to get a lawyer for immigration issues. This does not mean that they will put you in legal status; it just means that now the student is getting extra support regarding his situation and help related to law.
Lee High School's social worker offers a great opportunity for students in need of financial and residential help in order to participate in and graduate from high school–a connection to a non-profit organization engaged in helping students in difficult circumstances. Mrs. Fulmore  helps students to get in this program and enjoy the many benefits that Second Story provides.
Second Story is a good help and a great opportunity to finish high school without having to take on extra jobs for financial assistance. With Second Story, a student can graduate without worries because the program offers a lot of help that most of Lee High School's students and staff might not even know about.