Lee Art Students Win Scholastic Awards
This winter, four Lee art students participated and won awards in the Scholastic Arts and Writing Awards.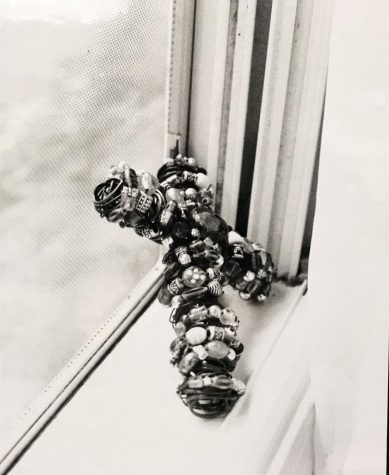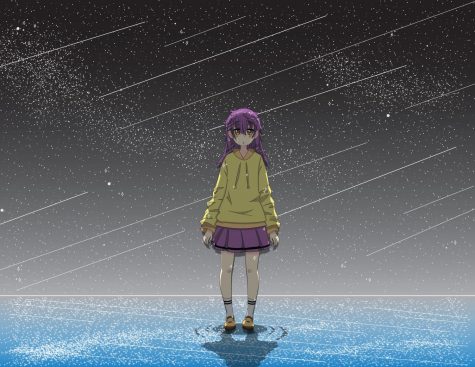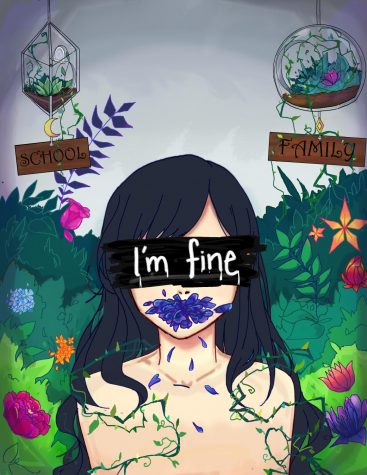 Scholastic Art Awards is an annual event in which Lee students participate in and compete against students throughout the region and eventually across the country, according to art teacher Leslie O'Shaughnessy.
"There are tens of thousands of pieces of artwork that are submitted, and there are jurors that judge. The kids that are selected win either the Gold Key or the Silver Key or the Honorable Mention award," O'Shaughnessy said. Students who win at the national level may be eligible for scholarships.
Frola submitted her piece "Rain on a Spider web," a nature photograph. Frola spontaneously took the picture outside of her house one day after spotting a spider's web.
"I took it one day while leaving my house and then decided to edit it. I love this piece because I captured it doing such a mundane life task. I like that it represents the beauty of everyday life," Frola said.
Frola was surprised yet proud of her achievements in this competition. "It's so crazy to think about this award. I never thought I would get something like this. The best thing is being able to feel like a real artist and to feel like all my years of art classes paid off," Frola said.
Stallworth was honored by the award she received, but puzzled by Scholastic's decision to award one piece she submitted but not the other.
"I wasn't expecting to win anything. I submitted two, and I personally thought the other one was better, but I guess the scholastic liked that one… I'm really proud actually," Stallworth said.
Stallworth submitted a photograph, "Cross," of a cross on her windowsill. She completed the photo for her photography class, in which the assignment was to select a contemporary issue.
"I chose religion because that's an issue in the world right now, so I kind of just found a cross and set it up how I liked it," Stallworth said.
Pham completed her digital piece using Adobe Illustrator. "Perception of Self" portrays a girl staring into the darkness with a shining light behind her. "I drew a girl looking into space, crying, and just looking at the darkness, and there's light behind her, shining on her back," Pham said.
Despite's Pham's achievements, she says that her piece did not come out the way she wanted it.
"I'm not satisfied with it. It didn't come out the way I wanted it to, and I would like to do a bit more with it," Pham said.
Nguyen was surprised to learn she had received Honorable Mention for her digital painting "Overgrown." "I was very surprised that I won something. I didn't expect it. I'm honored to be in the Honorable Mentions," Nguyen said.
Nguyen completed her digital painting using Adobe Photoshop. Her piece was about the stress she faced with school as an IB student.
"In sophomore year, I  took a lot of IB classes. Colleges are just pressuring you to take the IB diploma, and it's a lot of pressure and work. I was starting to lose sleep a lot. [I decided that I couldn't] live like this anymore; I couldn't do it," Nguyen said.
Nguyen conceived her piece by illustrating the struggles of high-level academics. "On the left side of my painting, it says 'School' and there are vines coming out of it [heading towards the neck]. Teachers are like, 'You're doing great,' but at what cost? At what cost? At my happiness? So that's the part saying 'I'm fine,'" Nguyen said.
O'Shaughnessy was happy for her students' successes. "I'm very proud! it's always wonderful to see the kids win awards that they had no idea were coming. They've all worked hard and they deserve it," O'Shaughnessy said.
Congratulations to this year's winners, and best of luck to those advancing to the national level.