Lee's Cross Country Team is Running Strong
Lee High School's cross country team had a great season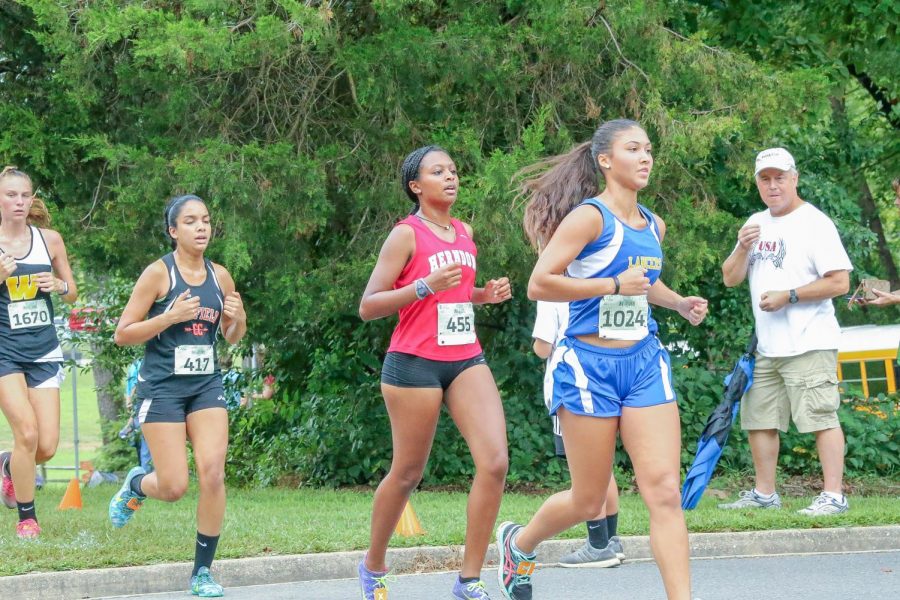 Lee's Cross Country team has had a very successful season, with most of the team members setting new personal records for their running times.
The team is coached by Christopher Johnson, and the captains are Senior Will Taylor for the boys team and Junior Amaria White for the girls team.
"Both are outstanding athletes who also bring a lot of experience and important leadership skills that really help their teammates," Johnson said.
This year's team is full of passionate runners, with most of the team returning from last year.
The team has had many meets this year, and when a sports team has a event to go to, they obviously have to practice at school. Johnson describes what the team does at practice.
"We always start with a warm up jog and dynamic stretches. On easier days we then just head out for a run. On harder workout days, we move on to dynamic drills, which get the heart rate up and prepare the body for faster running, then we get into the workout, which can be intervals, hills, or a tempo run. After the workout we do more stretching and foam rolling. We also hit the weight room for strength work two days a week, after the running workout is done," Johnson explained.
There is only one event for Cross Country, and that is the 5k event. A 5k is equivalent to 3.1 miles.
If you are one of those people who asks your friends why they like running, and how they can run for that long, Sophomore Omyrah Alizai explains why she joined Cross Country. "When I joined Cross Country my freshman year, I joined because I thought it would be a fun experience to do with friends for fun. That soon turned into something I enjoyed doing as a sport. This year I joined Cross Country because I want to improve as a runner as much as I possibly can," Alizai said.
The team has really deserved what they have done this season, with one of their members, Sophomore Kathryn Moran, getting athlete of the month for September and multiple awards. Kathryn Moran was the leading girls runner all season and medalist at two invitational meets this season: Monroe-Parker and DCXC, both in September.
Only varsity athletes got to go to Districts on October 25, 2018 at Burke Lake Park. They are allowed to enter 7 runners each for boys and girls, plus 3 boy and girl alternates who run only if one of the top 7 are unable to race that day. But the coaches were very happy with the runner picked, and with the team, they are taking to Districts at Burke Lake on October 25.
Johnson really enjoys coaching the team, especially because they focus and do what they need to do.
"This team's incredible dedication and willingness to do whatever it takes to succeed are what defines it. They have so much desire to be their very best, and it shows in how hard they work every day," Johnson said.
Lee's Cross Country team have worked very hard this season, and definitely deserve all of their accomplishments.